Amazon Fire TV, Android TV, App, Apple TV, Digital TV channel, FAI, Live TV, OTT, Over The Top, plateforme streaming, Player vidéo, Progressive Web App, PWA, Red Bull, Samsung, Stick TV, streaming, streaming platform, SVOD, TV app, TV stick, video, vidéo à la demande, video on demand, video player, VOD
Your company would benefit from developing its digital TV channel and using a dedicated streaming platform and video-on-demand service. First take a look at our video trailer…
Gather your video content and broadcast your channel everywhere thanks to inSCREEN.tv.
Broadcast your media, programs, videos and "Live" on your own channel.
What could be more natural today to express yourself on video? What could be more natural than to broadcast your corporate media in the form of a lively and interesting TV channel? This is what consumers and therefore your employees watch every day.
Better than a TV channel: Linear stream, Live TV, Video on Demand (VOD) What else?
Your corporate TV channel combines a streaming platform with a video-on-demand service. Your digital TV channel can be made up of a continuous linear stream, associated with a VOD (Video on Demand) offer. Your content can thus be programmed at the right times (PUSH) and remain available for replay or catch-up (PULL).
A company can now adapt very easily to the audiovisual world. A TV channel is a direct, lively and interactive medium. It can be broadcast everywhere on all the terminals consumed by the company and your employees: smart phones, tablets, computers.
Be part of a world of screens…
Your channel can also be broadcast on the TV screens present in the company: reception halls, meeting or training rooms, trade shows, events, restaurants, cafeterias, rest rooms… Indeed, thanks to the connected TV sets, or thanks to the addition of a key or an OTT module such as Android TV for example, you can connect your screens so that they can broadcast your channel.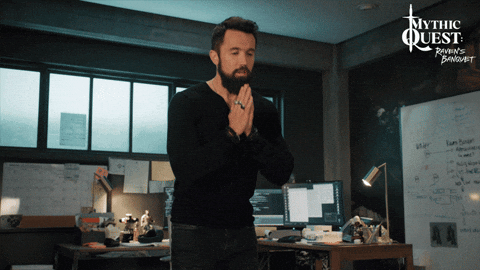 Not to be missed: OTTs and TV apps
How? It's very simple, by means of an application. A TV App that we develop and that allows you to broadcast your channel. Your TV App is referenced and distributed via the OTT application portals. OTT? Android TV for example, or Amazon Fire TV, Apple TV, Samsung…
OTT, definition:
A little reminder, OTT, is a term we read all over the media. In English, "Over The Top." It's a reference to the latest equipment connected to your TV that allows you to take over your old devices. The OTT controls all your devices. More simply, OTT sticks to streaming services for cord-cutters.
Bypass service: a service that delivers video and other media over the Internet without the involvement of a traditional network operator in the control or distribution of content. This means that the media are no longer distributed exclusively by the former operators (ISP, TDF, TNT, Satellite…).
Those days are over. Now the digital audience has largely supplanted the audience of conventional television. Services such as Netflix, Amazon Prime Video, Apple TV, Disney TV have conquered the world in just a few months.
Your digital TV channel is distributed everywhere
Let's get back to TV apps, TV apps as they say. We also offer Progressive Web Apps (PWA). PWAs allow you to install your mobile application and its shortcut directly on the screen of your employees' smart phones. There is no need to go through application portals like Play Store for Android or Apple Store for Apple iOS. This phenomenon is developing enormously and is already shaping up to be the future consumption of our applications.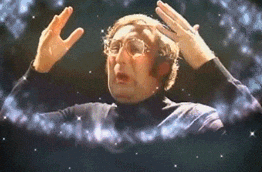 Thanks to these applications in particular, your channel immediately gains in audience and visibility. It is available on all your employees' screens and on market platforms in the form of linear television and video-on-demand services. The dream has become reality.
Your digital TV channel can also be broadcast thanks to our video player that you can "embed" and place on your websites and social network pages. Customers of inSCREEN.tv understood this immediately and placed their channel at the top of the home page of their site. Does the website become a channel? Does the digital TV channel become the site? What we can say is that this marriage of media works very well. This "mix" brings colours back and makes your websites come alive.
Which media, for which messages?
Now, let's talk about the format of your channel. You can imagine, depending on your strategy: a channel accessible to all, or on the contrary, a private channel with secure access for each employee. Your channel will be able to broadcast your programs: news and news magazines, reports, courses and training, interactive assessments, games, "Live"…
You can produce programs, buy them (various training courses), and broadcast them for free (look at Red Bull, for example, which offers its content for free). You can't say that this hasn't been successful…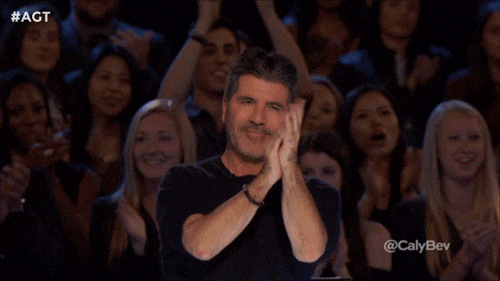 Your videos can also be made by professionals like us; but also more simply by your employees equipped with their smart phone to be completed by a stabilizer and a tie microphone. Today's prices for equipment are very reasonable. They allow you to professionalize your images.
Your corporate TV channel has its own dedicated video streaming platform and offers a linear TV stream and video-on-demand service.
We can also help you go even further and distribute your linear channel on the market's live platforms such as: Youtube, Facebook, Twitch, Vimeo, etc. In fact, we can broaden your audience pools and make your channel accessible to the greatest number of people.
We're democratizing access to television, take the floor…
Finally, for larger projects, we can also distribute your channel to ISPs and offer you national coverage. We can provide you with very useful advice and share our media knowledge with teams. You will benefit from our network of experts and specialists in all areas that are closely or remotely related to the implementation of your future media: your digital TV channel. We are passionate, we know our job well and we like to share our know-how.
If you are also interested in your brand, we recommend you to read our article entitled: "Why your brand deserves its own digital TV channel?"
Are you there? Want to know more? Create your digital TV channel now and get a 14-day free trial by clicking here. No commitment or credit card required.